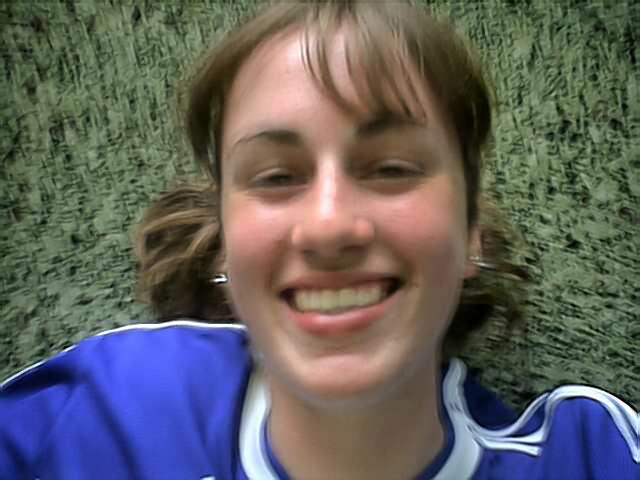 Me playing with Shannon's camera before a game.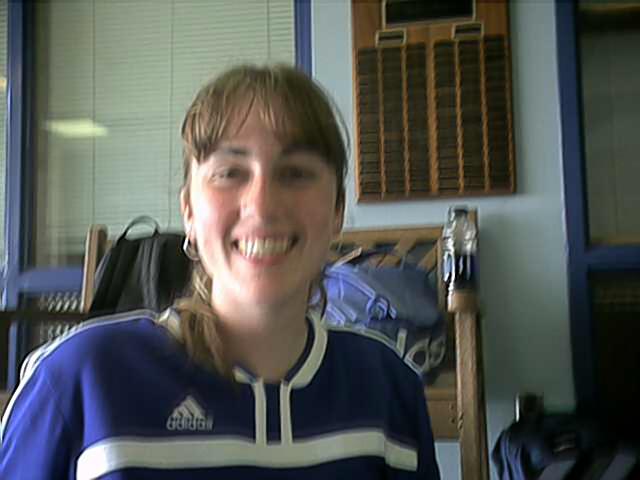 I know what you're thinking...what a creep.

Favorite Quotes & Sayings:
"Better to remain silent and be thought a fool, than to speak and remove all doubt" -Abraham Lincoln
"Don't stick your tongue out unless you intend to use it." -David Lee Roth
"The male is a domestic animal which, if treated with firmness and kindness, can be trained to do most things." -Jilly Cooper.
"Drive carefully. It's not only cars that can be recalled by their maker."
"When someone points skyward, it's the fool that looks at the finger."
"On the road of life, there are windshields and there are bugsplats."
Moulin Rouge Quotes:
"This story is about truth, beauty, freedom, but above all, love."
"Yes, I had come to live a penniless existence. I had come to write about truth, beauty, freedom, and that which I believed in above all things, love."
"Above all things I believe in love. Love is like oxygen. Love is a many-splendoured thing. Love lifts us up where we belong. All you need is love!"
"Never fall in love with a woman who sells herself, it always ends bad!"
"Were creatures of the underworld. We can't afford to love."
"Thank you for curing me of my ridiculous obsession with love."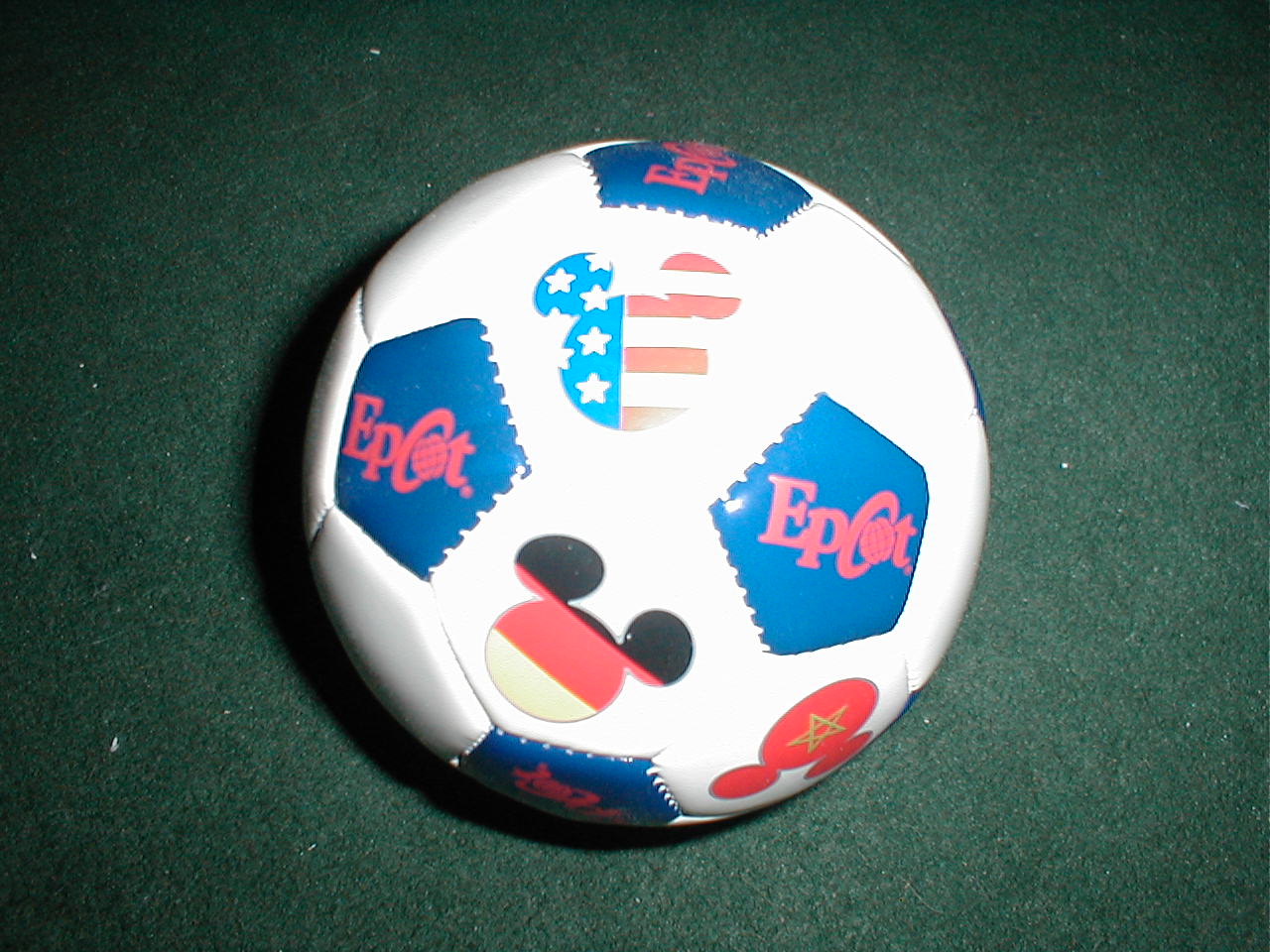 Oooohhhh! It's a tiny soccer ball!
Let's see, a little about me...well, if you haven't figured it out yet, my name is Melanie! Isn't that exciting! Anyway, I really enjoy playing soccer...as you can see. Umm, if you want something fun to do PLAY THRESHOLD! It's quite fun. Go to www.threshold-rpg.com....You'll like it. Anyway, unlike Shannon and Jeni, I don't really have a favorite animal I'm going to fight about and say is better than any other, sorry to disappoint you. Well, ja mata ne.
How long have I been on this computer?

::falls asleep on keyboard::